Start growing your regulated business through better SEO today
Regulated e-commerce involves online trading in industries with strict legal and regulatory controls, such as tobacco, firearms, and cannabis. It's a unique space where commerce meets complex regulations, requiring a high level of industry-specific knowledge to navigate.
The primary challenges in marketing regulated e-commerce are twofold. First, there's a need to remain compliant with changing local, national, and international laws that dictate what can be sold, to whom, and how. Violations can lead to hefty fines or even business closure.
Second, traditional marketing channels are often unavailable or restricted for these products. Many advertising platforms have strict policies that limit or prohibit the promotion of regulated goods. Thus, businesses in this space must be creative and strategic in reaching their target audience, all while operating within legal boundaries. It demands a careful balancing act, marrying SEO and content marketing with a comprehensive understanding of the relevant regulatory framework.
Our digital acumen coupled with deep industry-specific knowledge allows us to provide effective SEO strategies that are not only cutting-edge but also compliant with the legal and regulatory landscapes surrounding these niche markets. We focus on delivering robust online visibility, customer acquisition, and sustainable growth for businesses operating within these unique industries.
At Regulated E-Commerce SEO, we recognize the challenges inherent in marketing sensitive products. However, we are passionately committed to helping your brand break through the noise, ensuring it's found easily and organically by your targeted audience on search engines. Our tailored approach combines comprehensive SEO strategies with up-to-date, industry-specific compliance regulations to ensure that your brand maximizes its online presence without stepping over legal boundaries.
Through a mix of high-quality content development, strategic keyword research, on-page and off-page optimization, technical SEO, and continuous performance tracking, we drive targeted, high-converting traffic to your site. We pride ourselves on keeping ahead of changes in both search engine algorithms and regulatory legislation to ensure your business remains relevant, accessible, and above board.
At Regulated E-Commerce SEO, we don't just optimize your online presence; we craft your brand's digital journey, taking it from hidden gem to market leader. Trust us with your SEO needs and let us navigate the intricate pathways of the regulated e-commerce space for you. It's time to unlock your online potential with Regulated E-Commerce SEO.
Our CEO, Jarrod Smith, was the founder and CEO of TexCigars.com.  This online retail cigar shop was purchased by a large player in the cigar industry in 2010. Jarrod then went on to found Rolling Paper Depot, LLC and was a co-founder of Hippie Butler — an online smoke shop with a customizable monthly subscription model.  These two platforms spanned over a decade of shipments and racked up well over 2,000,000 shipments throughout the years.  When you hire the team at Regulated Ecom, you are getting the strategy and expertise of someone that not only dominated the search engines in major regulated markets, but also lived on the revenues produced from the results.  This is why we are different from other SEO companies.
Not only are we specialized in marketing regulated industries, we are also loyal to our clients.  When you hire our team, you hire the entire team and we do not work for anyone else in your market.  Once we are engaged in a particular market, our clients get our full attention in that vertical.  We cannot, in good faith, offer SEO services to multiple clients in a single market because this means we would have to choose which client gets the top rankings. We don't want our clients to just rank well — we want absolute domination!
When it comes to marketing a regulated company operating in industries such as cannabis, guns, tobacco, or any other regulated industry, hiring us as your marketing partner can provide you with the expertise and knowledge necessary to navigate the unique challenges and restrictions associated with these industries. Our team understands the intricacies of regulatory compliance and is well-versed in developing tailored marketing strategies that adhere to the specific guidelines and regulations governing your business. We possess a deep understanding of the target audience within these industries, allowing us to craft effective campaigns that resonate with your customers while ensuring legal and ethical compliance. With our experience in marketing regulated companies, we have a proven track record of helping businesses like yours establish a strong brand presence, build customer trust, and achieve sustainable growth. By choosing us, you can confidently place your marketing efforts in capable hands and focus on what you do best—running your business.
Currently Under Contract:
We are readily available for hire as your trusted partner for regulated SEO and digital marketing. Our team of experts is well-equipped to navigate the unique challenges of any regulated industry and develop effective strategies tailored to your business goals. From brand development to digital marketing, we are committed to helping you establish a strong presence in your market.
We are currently under contract for Cigars with Hiland's Cigars. We are under contract for Guns/Ammo with KIR Ammo.  We are not taking clients in Cigars or Guns/Ammo markets.  We are available for other regulated markets.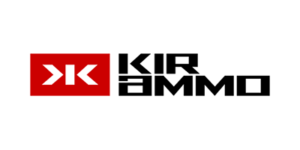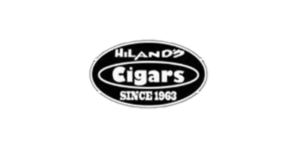 Frequently Asked Questions
How does our regulated marketing company balance effective promotion with responsible marketing practices?
Jarrod
Our regulated marketing company believes in the importance of responsible marketing practices within the tobacco, guns, and cannabis industries. While our aim is to effectively promote our clients' products, we also prioritize compliance, ethical considerations, and the well-being of consumers. We work closely with our clients to understand their goals and develop marketing strategies that align with industry regulations and promote responsible use. Our focus is on creating transparent, informative, and engaging campaigns that educate consumers and encourage safe practices while complying with all relevant laws.
Are there any specific limitations on marketing approaches for tobacco, guns, cannabis, and other regulated products?
Jarrod
Yes, there are specific limitations on marketing approaches for tobacco, guns, cannabis, and other regulated products. For all regulated industries, advertising restrictions often include limitations on targeting minors, health-related claims, and the placement of advertisements in certain media outlets. The marketing of regulated products typically requires adherence to laws regarding age restrictions, promotion of safe practices, and/or compliance with background check requirements.
Improve your seo ranking with Regulated Ecom
Best SEO Features & Methodologies. Better SEO than your competitors